Love's Peril (Book 3 — Lord Trent Trilogy)
Now Available!

What fans are saying about Love's Peril
"I have just retired from 35 years of teaching HS English...Honors British Lit and Expository Writing. I have been waiting a long time to read for enjoyment and your books are a delicious treat! Thank You!"
— Cheryl
"LOVE'S PERIL left me in tears!!!"
— Melanie
"Omgosh! I loved LOVE'S PERIL! What else is new, right?"
— Debbie
"Your characters are vibrant and their stories page turners."
— Marcelle
"A pirate! OMG! He is so sexy! I'm drooling."
— Barbara
"Where do you come up with your ideas? I'm always fascinated!"
— Jean

The #1 Amazon Romance Bestseller!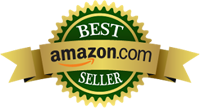 National Readers Choice Award Finalist!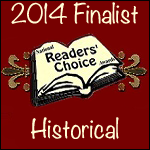 CHERYL HOLT delivers another gripping tale of love, betrayal, loyalty and family, proving once again why she's hailed as a women's fiction powerhouse. In this explosive conclusion to her 'Lord Trent' trilogy, readers will be sighing with pleasure and cheering with delight.

John Sinclair leads a double life. Though he's the illegitimate son of the infamous cad, Charles Sinclair, he seems to be a rich and prosperous gentleman. In reality, he is the notorious pirate known as Jean Pierre, The French Terror. He preys on British ships, carrying out a secret vendetta guaranteed to financially ruin several wealthy families. He's driven and determined and takes what he wants with a reckless abandon.

Sarah Teasdale lives quietly in the country at her family's estate on the English coast. With her father's death, she's at the mercy of her cruel relatives, and she'd give anything to change her fate. When dashing, mysterious John Sinclair arrives for a visit, she's stunned to learn that her stepbrother has gambled away her home to John. Everything is lost—including Sarah—with John claiming she now belongs to him and he can use her however he wishes. And he has many ideas as to the exact sort of role he'd like her to fill.

Normally, John wouldn't have bothered with a sheltered innocent like Sarah. But he simply can't resist. As a man who enjoys only the finest things in life, Sarah might turn out to be just what he's always needed.

"Cheryl Holt is magnificent."
— Reader to Reader Reviews

"Cheryl Holt is just too delicious to pass up."
— Romance Reader Reviews



Fan Quotes

"I loved this books..."

— Stephanie

"This book was brilliant..."

— Susan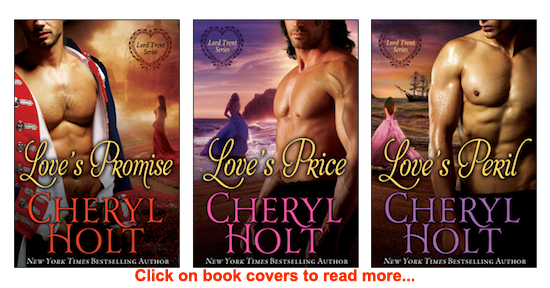 Charles Sinclair, the Earl of Trent, is England's most notorious roué. He never sired any lawful children with his aging, bitter wife. But he has many illegitimate children scattered across the kingdom. His oldest son, Phillip, is on a quest to find his lost half-siblings, to create a family with them and to fix any damage inflicted on their lives by their father's licentious conduct. The three books, LOVE'S PROMISE, LOVE'S PRICE, and LOVE'S PERIL tell the stories of four of Lord Trents lost children.