Nicholas (Now available)
"New York Times bestselling author Cheryl Holt has pulled out all the stops with her Samhain Publishing, Limited latest release NICHOLAS. Holt is pure perfection in giving readers exactly what they yearn for. NICHOLAS is an explosive emotional love story with its heart wrenching characters. Drawing readers like a moth to a flame while wrapping a Herculean of a story will keep Holt's readers clamoring for more."
"Readers will fall under NICHOLAS's spell..."
"Holt never lets her readers down by creating a sumptuous historical world through her brilliant craftsmanship. Her spectacular uses of imagery are so intricate that the characters leap from the pages."
"If you have yet to pick up a Cheryl Holt book I suggest you download or order from you favorite online book store a copy of NICHOLAS."
"Cheryl Holt's graceful writing style and realistically complex characters gives her latest historical romance NICHOLAS its exceptional emotional richness and depth that made it a treat to read. Holt's powerful descriptive powers allow the reader to step into the story and become an active participant, surrendering to the richness and splendor of a truly outstanding love-story. If you love an august love story then NICHOLAS should be on your list."
Read full review here: Romance Crush Junkies
— Christine, Romance Crush Junkies
"A Cheryl Holt novel is something I always impatiently anticipate, and Nicholas reminds me exactly why. Fabulously enticing characters along with a storyline that will get the reader's blood pumping equals a book that is a must read."
"I love a reprobate who needs to be saved, and Nicholas fits type perfectly. Emeline is the perfect savior, and the trials and tribulations of the two characters will keep the reader's nose stuck firmly in the book. Their interaction is wonderfully complicated, and the characters are fascinating. I love when I feel extreme emotions when I read a book, from loving a character to complete dislike; this book has something for everyone."
"One thing that makes Ms. Holt a stand-out author to me is her ability to have secondary characters that are integral to the plot but don't overshadow the main characters. She succeeds in giving the secondary characters a story of their own within the main story. Just more characters for me to love!"
"I have been an avid fan of Cheryl Holt for years. In April 2001, I bought my first book by Ms. Holt, My True Love, and I have been hooked ever since. I still have that book I bought on my bookshelf along with most of her other books. It is always a wonderful feeling, like comfort food, to read a favorite author,and her storytelling here is just as wonderful as in her first book. I find this to be uncommon. Ms. Holt is this type of author. I recommend any reader to search out her books and read them."
— Teagan Boyd, BookWenches.com
"Cheryl Holt is magnificent..."
— Reader to Reader Reviews
"A master writer..."
— Fallen Angel Reviews
"VERDICT: An exciting plot complicated by Emeline and Nicholas's roller-coaster relationship keeps the pages turning. A great weekend read."
— Emily Thompson, Library Journal
"NICHOLAS, by Cheryl Holt is in one word, 'Captivating'! A perfect read for snuggling down with your favorite blanket and a nice glass of wine at the end of the day. But be warned that you will not be able to put it down until the last page is read."
— Teresa St. Mary, Novels Alive TV
"I read NICHOLAS and I loved it. I thought he and his brother were the sweetest heroes. I had a few weepy moments while reading! They had alpha moments, but they weren't too hard. I thought [the female characters] Emeline and Jo were strong yet vulnerable just they would have been within that time frame. I'm glad you decided to write again, and I hope to see more from you in the future."
— Victoria
"I loved it... I couldn't put it down... "
— Debbie
"You have the greatest knack for writing yummy heroes. Nicholas is so tough and so macho, so his fall at the end is doubly delicious."
— Sue
"I stayed up all night reading it, so I'm grumpy this morning, and it's all your fault. I couldn't put it down!"
— Mary
"No one writes historicals like you do. I think this is your best book in years."
— Tina
"Just finished NICHOLAS, and must say it is second my favorite book of yours after LOVE LESSONS."
— Ann
"NICHOLAS, a "three hanky" read with a five-star rating. OH...WOW... FANTASTIC!!!"
— Margaret
"I just finished Nicholas. I put it down last night and couldn't wait to finish. I woke up at 5 am, came downstairs and finished it by 7 and went back to bed! It was wonderful! Congratulations! Well done!"
— Debbie
"I enjoyed it so much!"
— Pam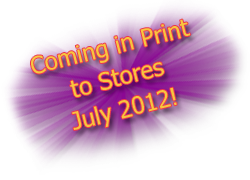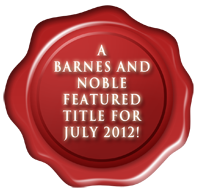 New York Times bestselling author, CHERYL HOLT, delivers another spellbinding novel with two of her most memorable characters in years. In a fast-paced, fun story of love, passion, and betrayal...
CAN A ROGUE AND REBEL
Captain Nicholas Price has dedicated his life to the army. He never dreamed he'd someday become Earl of Stafford, a title and position he neither sought nor expected. Although he has no interest in the estate, and is intent on being an absentee landlord, he's determined to do his duty to the land and its people. He hires a land agent to manage the property, not realizing that — as the man implements draconian policies that negatively impact the local citizenry — Nicholas will be pushed into the path of meddling reformer, Emeline Wilson.
BECOME THE MAN OF HER DREAMS?
Emeline is an over-educated spinster who believes in justice and fairness and is determined to make the world a better place. She would have liked to wed and had a family of her own, but she had to stay at home and care for her widowed father and two young sisters. With her father's death, she's lost his house and income and is about to be evicted by the cruel land agent running Stafford Manor. As one of many who are suffering, she's elected by her neighbors to serve as spokeswoman for the town as they demand just treatment from the new Lord Stafford.
Emeline is determined that Nicholas behave better, that he become a better man. As they clash, tempers flare and passion sizzles. But as love begins to blossom, so does danger from those resolved to keep them apart. Can love survive the most wicked enemy of all?
Cheryl Holt's graceful writing style and realistically complex characters gives her latest historical romance NICHOLAS its exceptional emotional richness and depth that made it a treat to read. Holt's powerful descriptive powers allow the reader to step into the story and become an active participant, surrendering to the richness and splendor of a truly outstanding love-story. If you love an august love story then NICHOLAS should be on your list. — Romance Crush Junkies