August 1, 2009
Dear Friends,
Finally, finally – finally!!! I have some great news to share. After all my publishing trials and tribulations in 2008, I am proud and thrilled to announce that I have moved to Berkley Books and that I have two novels coming from them in 2010.
PROMISE OF PLEASURE

April, 2010

TASTE OF TEMPTATION

June, 2010
I have completed the manuscripts for both books, and they are in production, with cover art coming very soon. The moment I have copies of the covers to share, I will mail them out to all of you so that you can see the new look that the artists at Berkley have designed for me.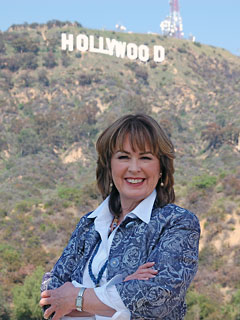 The books are part of an actual trilogy, which is a new direction for me. While I have many books with crossover characters, I have never before written a series of linked books. I'm calling it the "Spinster's Cure" trilogy. In each book, the heroine is a woman who hasn't married yet, but who wishes she had a husband and home of her own. She buys a love potion from a peddler, and he instructs her to drink it while staring at the man of her dreams. If she does, she'll be wed to him within the month.
Of course, she drinks it at exactly the wrong moment, so she's staring at the hero — instead of the man she hoped to wed. And then the fun begins! These are some of the best plots and characters I've ever created, and I can't wait for all of you to have a chance to read the books.
Contest: Name the trilogy's final book!
To help me celebrate this wonderful event in my writing career, I have decided to run a contest to let one of my fans help me to pick the title for the third book. You can find the contest details on my website at www.cherylholt.com. I hope all of you will put on your creative "thinking caps" and send me your terrific suggestions. Since you're all avid readers, the winner will receive a $100 gift card from Barnes and Noble.
I'm counting down the months to April, 2010!