Marry Me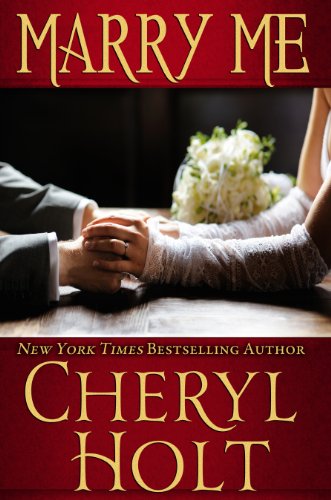 Bestselling author, CHERYL HOLT, sets her sights on the Colorado Rockies with her fun, sexy, and fast-paced Merriweather trilogy.
The three Merriweather siblings—Lucas, Dustin, and Brittney—think they have it all. As the heirs of the Merriweather gold dynasty, they grew up rich, spoiled and entitled. Yet all the money in the world hasn't bought them love or happiness. They lead lonely, isolated lives.
But that's about to change. As they meet the most unlikely trio of characters—a con artist, a nosy reporter, and a wounded vet—they learn that even the most carefully-constructed world can be turned upside down. By the right person. Passion, friendship, and everlasting love can strike in the oddest places, and dreams really do come true.
Originally released as three separate novellas, Ms. Holt has bundled them under one beautiful cover for readers to cherish.
Three great stories. One great book. Seduce Me, Kiss Me, Love Me…MARRY ME!