Only You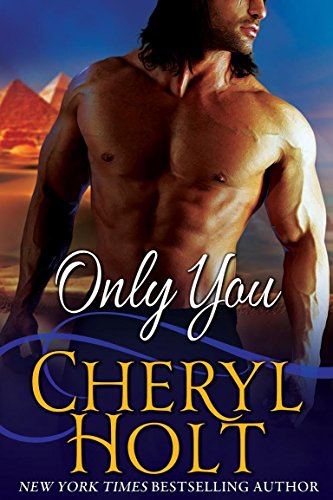 CHERYL HOLT does it again with another fast-paced, dramatic tale of seduction, passion, and romance. This time, love blooms on a lazy, decadent trip down the Nile!
Lady Theodosia Postlewaite, known as Theo to her family and friends, has always had the worst luck. On the night her betrothal was to be announced, she was unwittingly caught in a compromising situation. With her engagement ended and her reputation in tatters, her incensed father demands she flee the gossip by accompanying her dour, grumpy aunt on a sightseeing trip to Egypt. Theo reluctantly agrees, and she's determined to spend the months abroad proving she possesses the highest moral character. Most especially, she vows to never so much as speak to a handsome man ever again.
Soloman Grey has lived in Egypt for the past decade. His own scandal chased him out of London, and he's built a new life for himself as an adventurer and explorer. Because of the gossip that ruined him, he doesn't trust anyone, and he constantly vows that he'll never so much as glance at a pretty woman ever again.
But when Soloman meets Theo, he's dragged into her world in a dozen ways he never intended. She's beautiful, funny, and lonely, and he can't resist. Yet, he's the bastard son of an earl, so he could never be worthy of her. When her relatives would do anything to keep them apart, dare he risk all to have her for his very own?