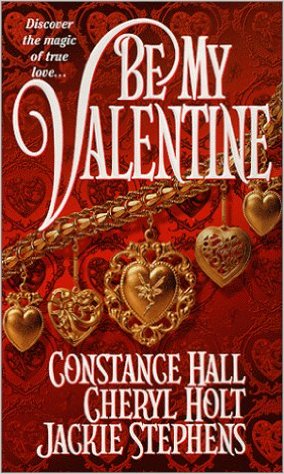 "Meg's Secret Admirer" in the anthology Be My Valentine…
Meg MacDonald is a dreamer. She spends her time reading fanciful novels, fantasizing about traveling to exotic lands, being swept away by handsome pirates or highwaymen. What she wouldn't give to experience an adventure! To have a chance at romance! But the reality is that no grand event will ever occur.
As the dreaded "poor relation" of an earl's family, Meg is little more than an unpaid servant, in London for the first time to assist her cousin who is turning eighteen and who will be husband-hunting during the winter and summer Seasons.
Meg knows she'll never have a Season of her own, and she's convinced herself that she doesn't mind. She's grateful for the roof over her head and the food on her plate. If, occasionally, she feels overworked, lonely and undervalued, she tries to remain positive, always finding a happy side to the dreary life she leads.
However, she can't help wishing for something more.
When Sebastian Stuart crashes into the middle of her dull, staid existence, she cherishes the flash of excitement he brings. A renowned rake and scoundrel, but also the heir to a dukedom, he has nothing to do with his time but gamble, chase women, and carouse with his unruly friends. Because of his wild ways, he's every mother's nightmare — but to Meg, he's a dream come true.
But she quickly learns that adventure isn't all it's cracked up to be. She'd like to believe that he's courting attention on her because he enjoys her company and needs a good friend as badly as she does. However, as others whisper and point at them as an unlikely pair, she can't help wondering if their gossip is true.
Is he merely trifling with her? Is he simply looking for diversion from his own life? Is Meg just the ticket until he becomes bored and moves on to something — or someone — else?
Join Meg as she lives the most exciting adventure of all: loving Sebastian Stuart. Will she be able to win and keep the man of her dreams?
National Reader's Choice Awards