Cad's Choice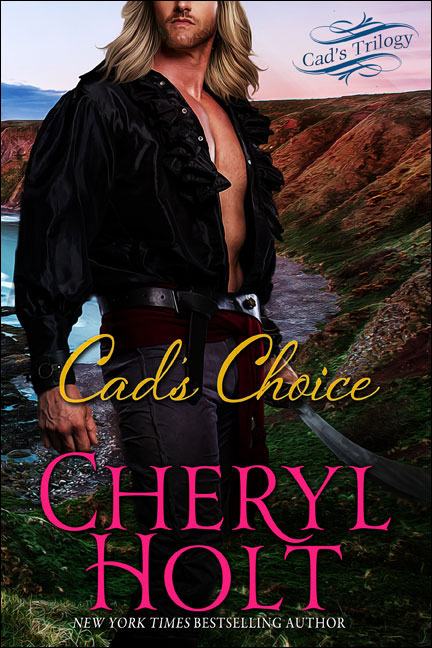 CHERYL HOLT delivers the third and final novel in her fun and dazzling CADS trilogy…
Captain Sheridan Stone sails the Atlantic as a privateer who harasses enemies of the British Crown. He's not a pirate, but he's close enough. He lives a life of adventure, danger, and violence, but he was wounded in a battle. It's left him weary, and he's thinking of retiring and returning to England. He might even be ready to marry and settle down, but his bride would have to be the perfect girl from the perfect family.
Miss Sophia Cantwell is a poor relative with no dowry or prospects. Her father was a dreamer and schemer, and she's possessed of his wanderlust and grandiose ideas. She wishes she'd been born a man so she could shuck off society's restrictions and have the exciting future she's always envisioned for herself.
When Sheridan meets Sophia, there's an instant attraction, but he's an earl's son, and he's convinced himself that he will wed very high. Sophia has nothing he wants, so she could never be the bride he imagined. But she just might be the woman who could make him happy forever.
*         *          *          *
Cads make the very best husbands…
*         *          *          *