Cad's Choice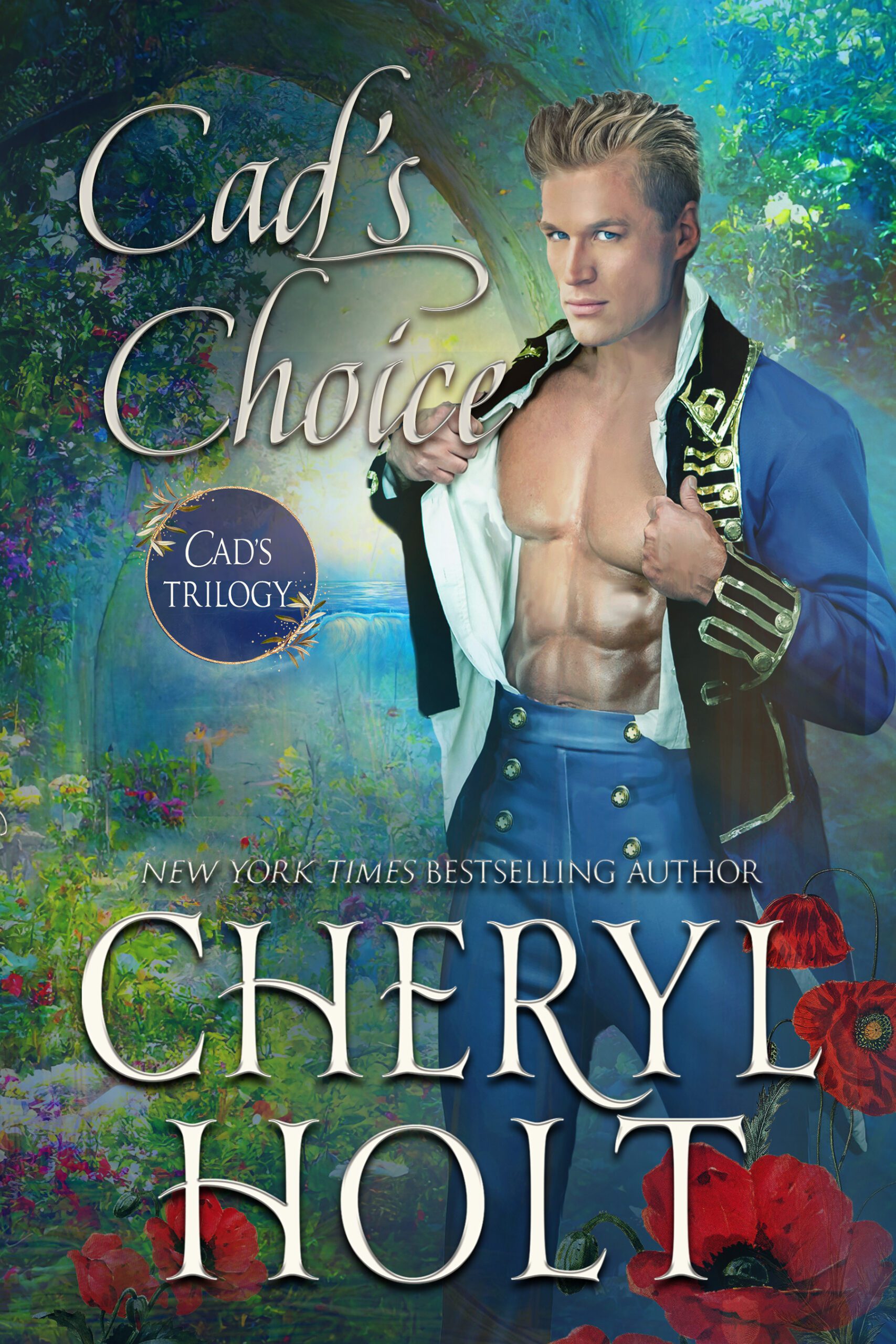 CHERYL HOLT delivers the third and final novel in her fun and dazzling CADS trilogy…
Captain Sheridan Stone sails the Atlantic as a privateer who harasses enemies of the British Crown. He's not a pirate, but he's close enough. He lives a life of adventure, danger, and violence, but he was wounded in a battle. It's left him weary, and he's thinking of retiring and returning to England. He might even be ready to marry and settle down, but his bride would have to be the perfect girl from the perfect family.
Miss Sophia Cantwell is a poor relative with no dowry or prospects. Her father was a dreamer and schemer, and she's possessed of his wanderlust and grandiose ideas. She wishes she'd been born a man so she could shuck off society's restrictions and have the exciting future she's always envisioned for herself.
When Sheridan meets Sophia, there's an instant attraction, but he's an earl's son, and he's convinced himself that he will wed very high. Sophia has nothing he wants, so she could never be the bride he imagined. But she just might be the woman who could make him happy forever.
*         *          *          *
Cads make the very best husbands…
*         *          *          *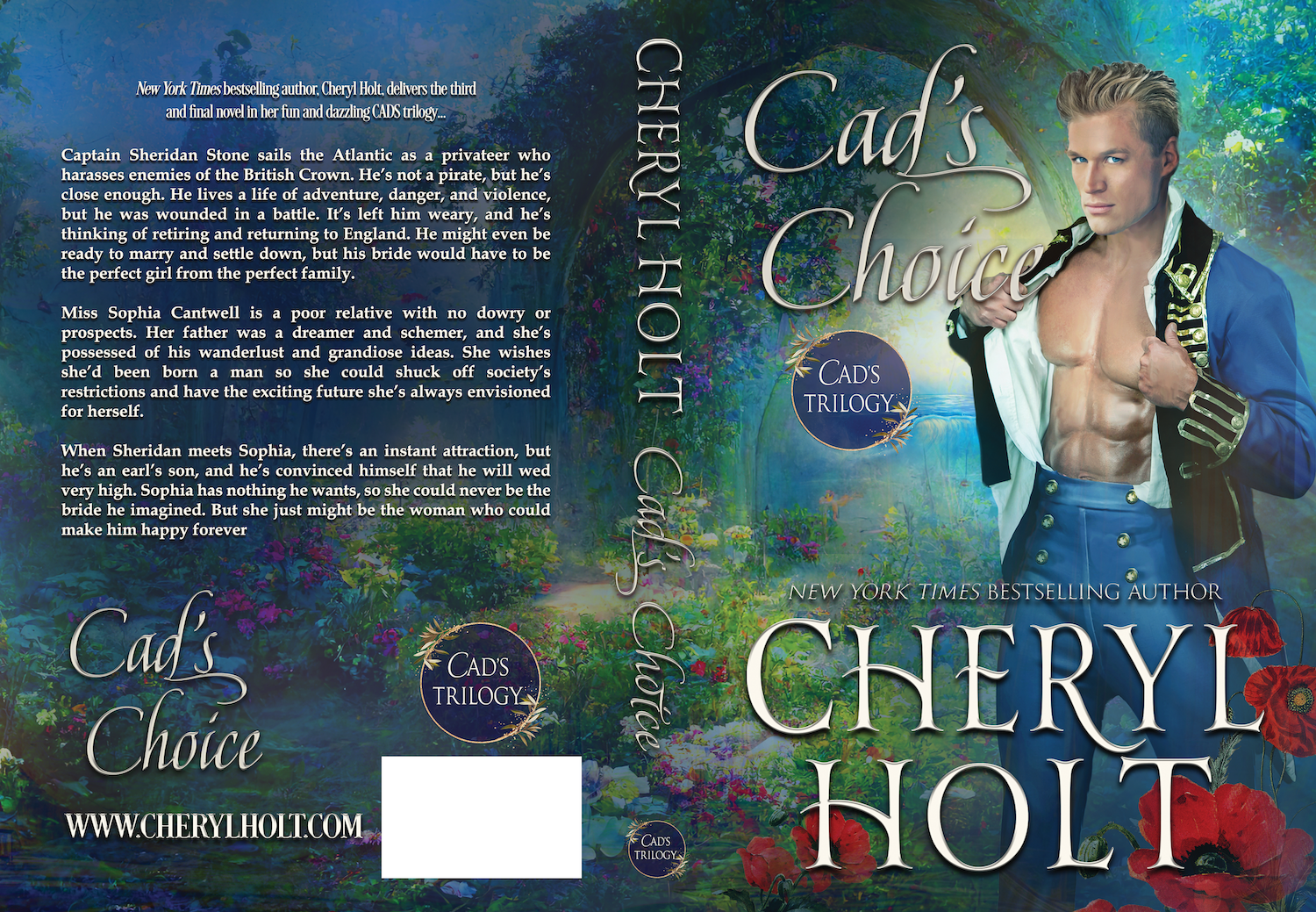 I finished Sophia and Sheridan's story last night, and I really enjoyed it—except for when I wanted to knock Neville on the head for being so cruel to Sophia.
I absolutely LOVED how you had Sheridan and Sophia meet for the first time in France.  It seems that in Pierre, Sophia had her own little guard dog.  I loved little Emily too, and if she was that way at age two, can you imagine what she will be like at sixteen?
I loved what you did with Sybil Jones, and she is the perfect person for Neville.  She knows what he's like and how to handle him, and she won't put up with any of his BS.
I really liked it when Hunter talked to Sophia, and when he said that she should get Sheridan to dance with her, she told him that Sheridan shouldn't be dancing because of the injury to his leg.  It made Hunter realize how much Sophia cared about Sheridan, and when he saw the way Sheridan talked about Sophia, he realized that Sheridan cared about her just as much.  He just wanted Sheridan to be happy, and he figured Sophia would make him happy.  He encouraged Sheridan to follow his heard and not his head.
The end of the epilogue was not only a great way to end the trilogy, but also a great way to end this 'chapter' of your writing.  Can't wait to see what you give us next!
~ Susan
---
"In the final novel of the Stone men, Holt yet again delivers a strong-willed woman and an absolute cad who just can't keep away from each other. The great world building she creates for the reader just gets better and better with each book, tying in smaller characters seamlessly into the narrative.
As we follow all three of these men, who believe themselves to be debaucherous bachelors forever, find the women who challenge them (and social norms) you can't help but smile, laugh, and root for them all to have a happily ever after. "  ~ Booking With Janelle
I finished Sophia and Sheridan's story last night, and I really enjoyed it—except for when I wanted to knock Neville on the head for being so cruel to Sophia.

I absolutely LOVED how you had Sheridan and Sophia meet for the first time in France.  It seems that in Pierre, Sophia had her own little guard dog.  I loved little Emily too, and if she was that way at age two, can you imagine what she will be like at sixteen?

I loved what you did with Sybil Jones, and she is the perfect person for Neville.  She knows what he's like and how to handle him, and she won't put up with any of his BS.

I really liked it when Hunter talked to Sophia, and when he said that she should get Sheridan to dance with her, she told him that Sheridan shouldn't be dancing because of the injury to his leg.  It made Hunter realize how much Sophia cared about Sheridan, and when he saw the way Sheridan talked about Sophia, he realized that Sheridan cared about her just as much.  He just wanted Sheridan to be happy, and he figured Sophia would make him happy.  He encouraged Sheridan to follow his heard and not his head.

The end of the epilogue was not only a great way to end the trilogy, but also a great way to end this 'chapter' of your writing.  Can't wait to see what you give us next!

~ Susan

---

"In the final novel of the Stone men, Holt yet again delivers a strong-willed woman and an absolute cad who just can't keep away from each other. The great world building she creates for the reader just gets better and better with each book, tying in smaller characters seamlessly into the narrative.

As we follow all three of these men, who believe themselves to be debaucherous bachelors forever, find the women who challenge them (and social norms) you can't help but smile, laugh, and root for them all to have a happily ever after. "  ~ Booking With Janelle