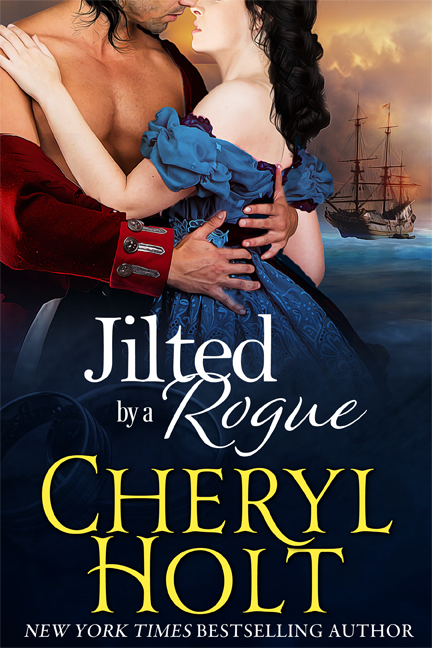 Now Available!
Book #3 of the Jilted Brides Trilogy
CHERYL HOLT delivers the delightful, emotional, and stunning conclusion to her Jilted Brides trilogy…
Amelia Boyle has always viewed herself as an extremely modest and moral woman. But after suffering a string of personal catastrophes, she went a bit wild and made several reckless decisions. Her spurt of excess culminated in her becoming engaged to a man she barely knew. When he promptly jilted her at the altar, the cruel act yanked her to her senses. She's been forced to admit she has frivolous tendencies, and she vows to never let them flare again.
James Hastings loves his life in the army, and he doesn't plan to ever retire. He's a confirmed bachelor who spends his days around active, tough men who are proud to serve King and country. He's not interested in marriage or settling down, and he has no time for women and no patience for flirtation.
But when Amelia stumbles into his dull, boring world, she turns it upside down, and it gradually dawns on him that he might not be able to live without her. Amelia has sworn off romance though and has other plans that don't include binding herself to a handsome, dashing soldier. Can James convince her that he might be precisely who and what she needs to be happy?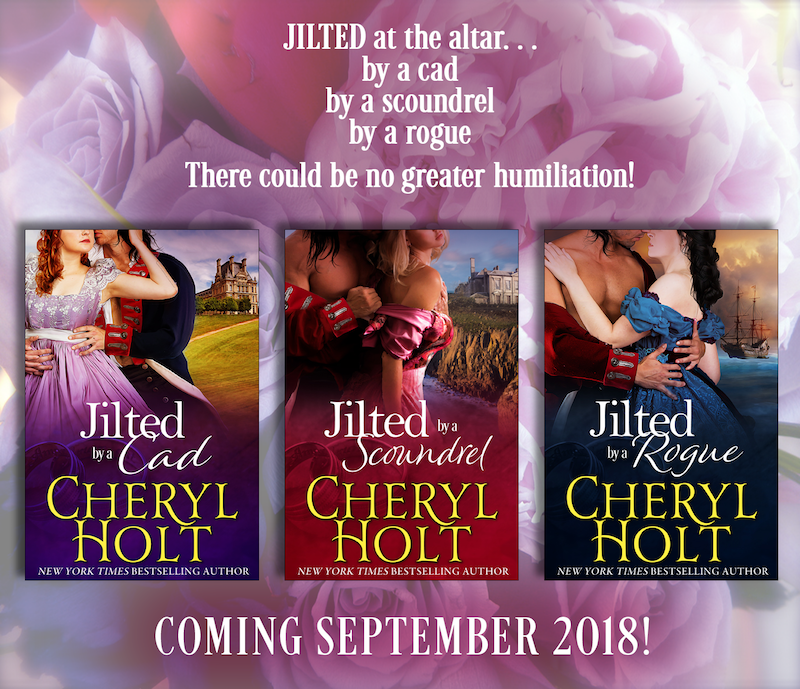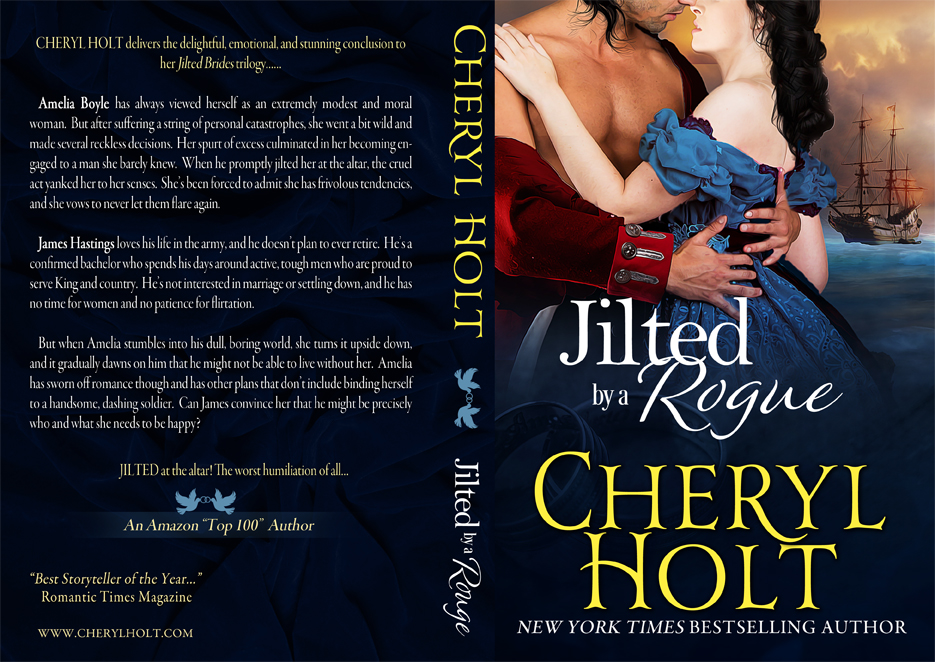 I finished JILTED BY A ROGUE this morning.  First, I have to say that James reminded me a lot of Peyton [from Book 1] and Hayden from your book, FOREVER.
As to Amelia and James, it seemed that Amelia, who had only had her brother, Evan, and her mother to care about her and James, who had never really had anyone to care about him, were perfect for each other.  She seemed to be overall a very sweet and totally British young woman and he was a man who was running from his British roots.  After the sudden and unexpected death of her mother, and her brother being far away, Amelia seemed to lose her way for a little while.  She went to Gibraltar to be with her brother, but he was away in the navy, and they did not really know when he would return.  She met James who wanted to stay in the army, the place where he had found a home and a purpose so badly that he was hiding the extent of his injury and that he had inherited an earldom.
Brinley was a real pill, and I have to wonder if you have any plans for her to show up in a later book.  All in all it was a great story, and I felt a good way to wrap up the series.
~ Susan
I finished JILTED BY A ROGUE this morning.  First, I have to say that James reminded me a lot of Peyton [from Book 1] and Hayden from your book, FOREVER.

As to Amelia and James, it seemed that Amelia, who had only had her brother, Evan, and her mother to care about her and James, who had never really had anyone to care about him, were perfect for each other.  She seemed to be overall a very sweet and totally British young woman and he was a man who was running from his British roots.  After the sudden and unexpected death of her mother, and her brother being far away, Amelia seemed to lose her way for a little while.  She went to Gibraltar to be with her brother, but he was away in the navy, and they did not really know when he would return.  She met James who wanted to stay in the army, the place where he had found a home and a purpose so badly that he was hiding the extent of his injury and that he had inherited an earldom.

Brinley was a real pill, and I have to wonder if you have any plans for her to show up in a later book.  All in all it was a great story, and I felt a good way to wrap up the series.
~ Susan