A SUMMER WEDDING AT CROSS CREEK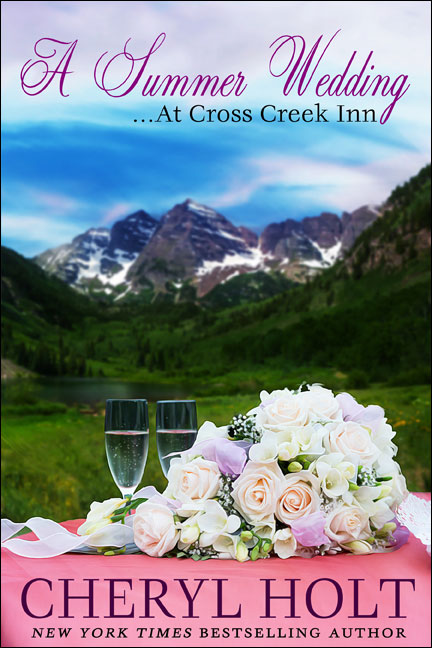 From New York Times bestselling author, Cheryl Holt, comes a sparkling, fast-paced novel about the complexity of family—and all the ways they can drive us crazy.
The lavish Layton-Benjamin wedding promises to be an event to remember, and the groom's wealthy parents have spared no expense to impress their guests by hosting it at the exclusive Cross Creek Inn, a private mountain retreat tucked away in the heart of the Colorado Rockies. But the bride and groom are from completely different backgrounds, and they've only known each other for a few months, so it's been a 'hurry-up' engagement that has everyone worried. When the groom arrives late, and tempers start to flare, it's clear the wedding is a minefield that has to be carefully navigated. As parents and friends begin taking bets over whether the happy couple will make it to the altar, secrets are revealed, new loves emerge, and true happiness is finally found.
Book your visit to the Cross Creek Inn! A witty, fun summertime story about family, friendship, and finding out what matters most—that only Cheryl Holt could tell.
* * * * An Amazon 'Top-100' Bestselling Author… * * * *