Cad's Pick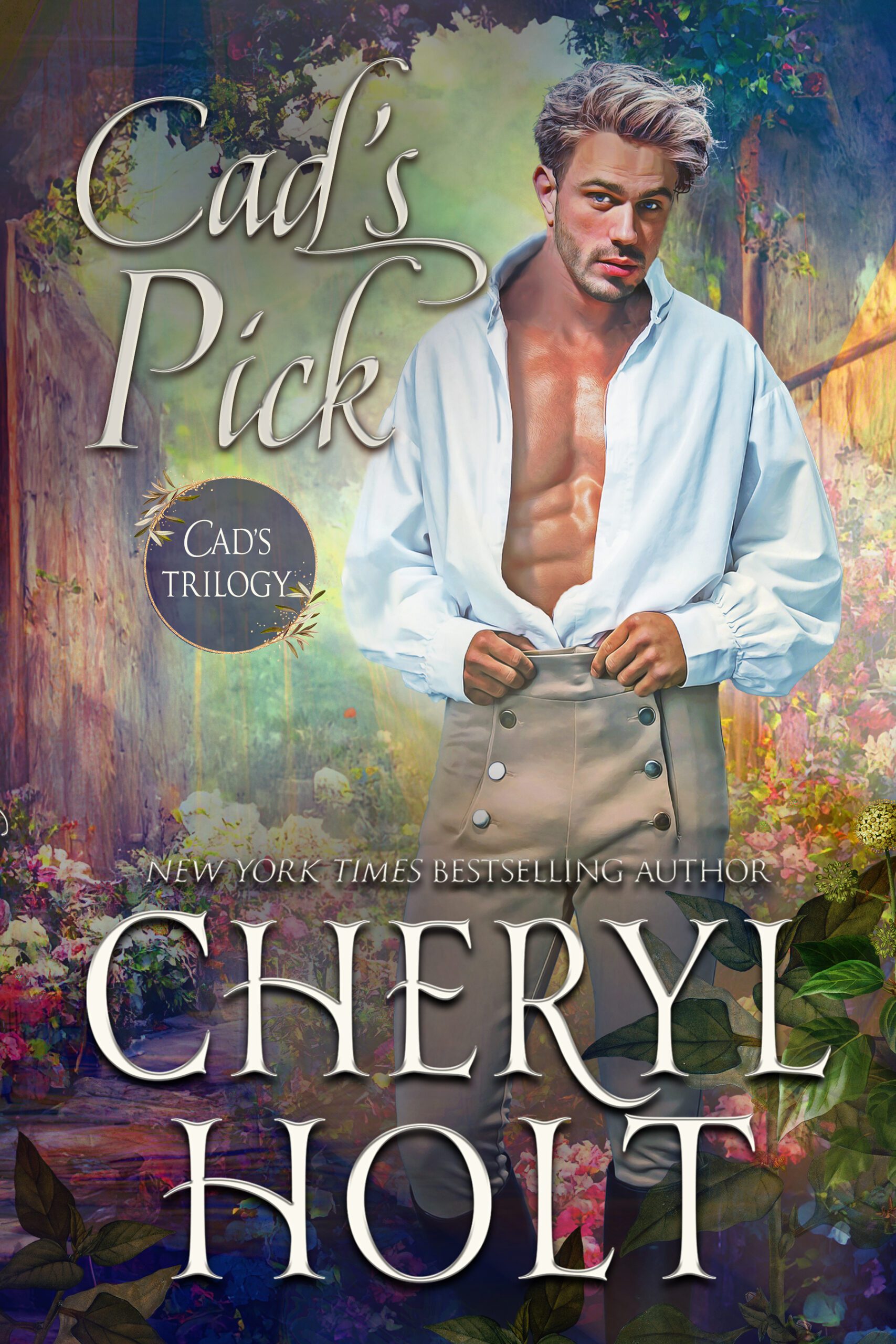 New York Times bestselling author, Cheryl Holt, delivers the second novel in her new and dazzling 'CADS' trilogy.
Warwick Stone is a rich, handsome cad. He revels in outrageous ways and enjoys his reputation as a scoundrel. But when his father suddenly inherits the family's earldom—an elevation that was completely unexpected—Warwick has to marry in a hurry and start siring some heirs. As the consummate bachelor, who never expected to wed, the whole notion of matrimony is exhausting. He figures he'll quickly pick a fetching debutante with a good dowry, and he'll become a husband by expending as little effort as possible.
Wilhelmina Dobbs had an odd childhood. Her father was a famous artist, but a flawed and damaged man. As a girl, she followed him across Europe, standing in the background as he painted masterpieces and disgraced himself with his extravagant habits. After his death, she retired to the country to live quietly and paint too. After watching her father regularly disgrace himself, she's sworn off all men. She can't imagine ever marrying and intends to remain a spinster.
When Wilhelmina crosses paths with Warwick, sparks fly and passion ignites, but his corrupt reputation precedes him. He represents everything she detests in a male, but he's spoiled and determined, and he always gets exactly what he wants. When he decides he wants Wilhelmina, how can she resist?
*     *     *     *
Cads make the very best husbands…
*     *     *     *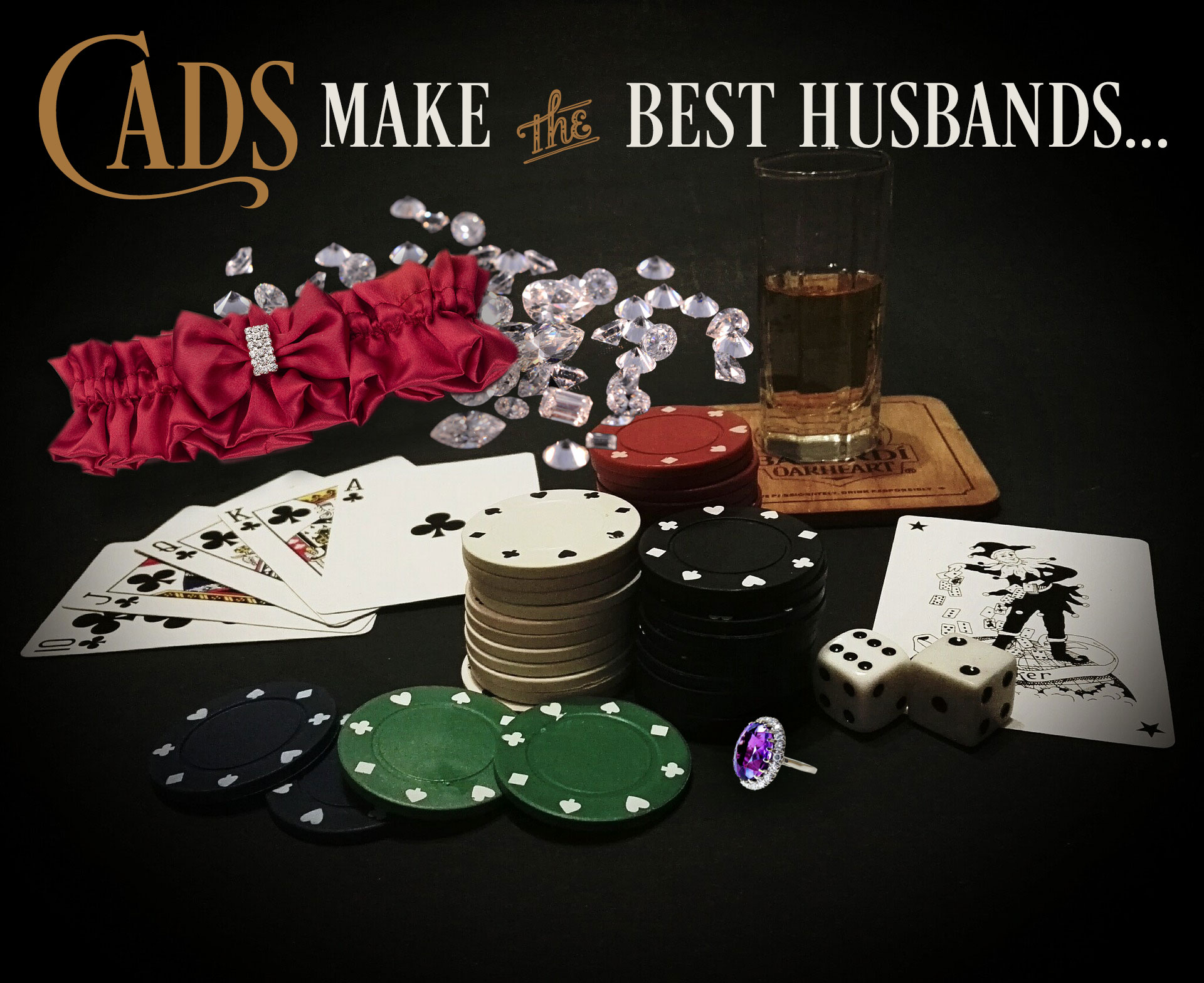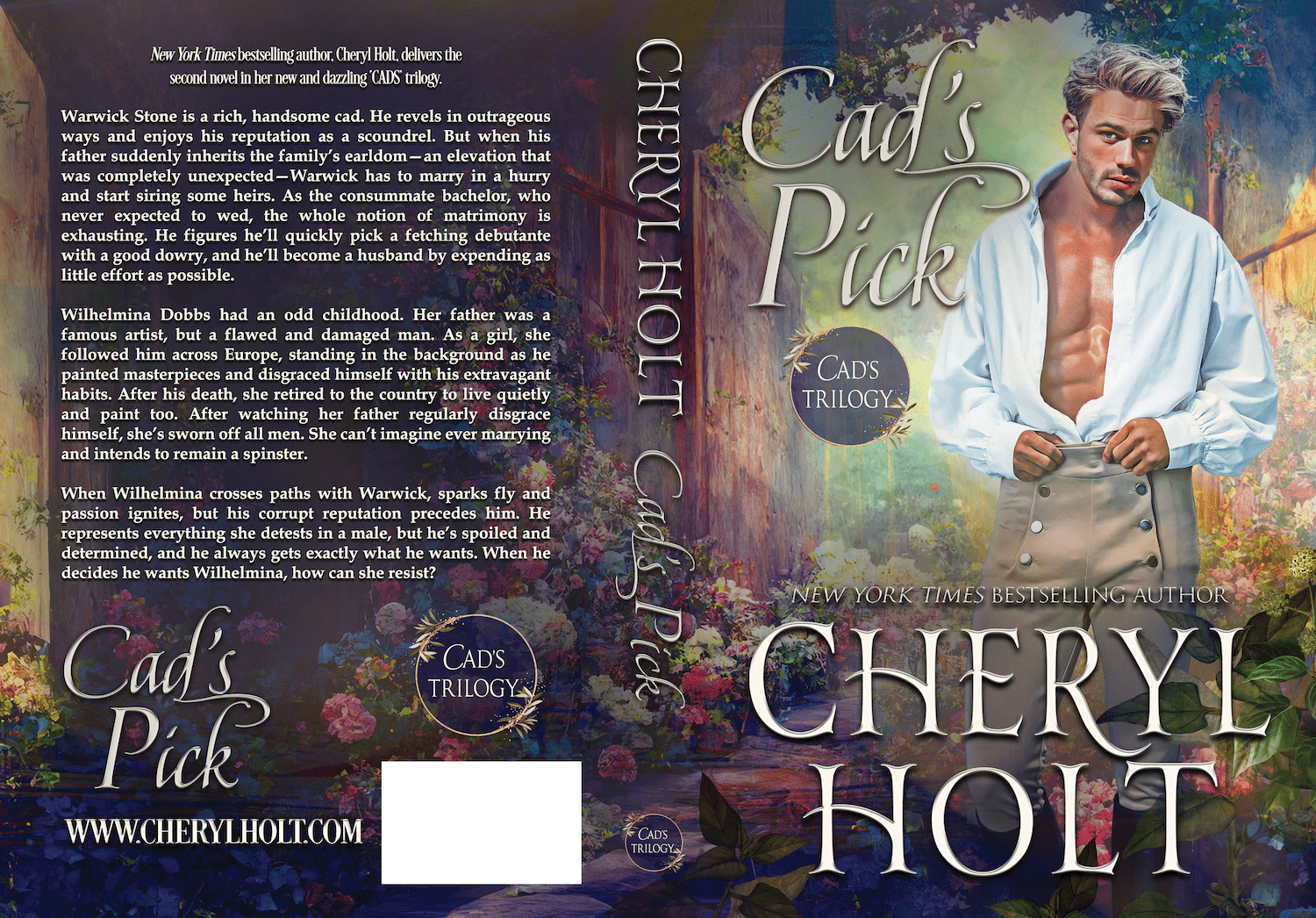 I finished Warwick and Wilhelmina's story last night and I liked it.  First thing is that Wilhelmina reminds me of Libby Carstairs (from your Lost Girls trilogy) in her personality and the way she talks.  It seems that the Stone brothers have all chosen women that are vastly different from what they thought they wanted.
Even though Warwick's father, Neville, pushes his sons in one direction, when he realizes how much they love the woman that is in another direction, he helps them to win her.  I think he liked Wilhelmina because she would not meekly take his dictates, but would tell him where to stick them.  I got a 'Lord Trent' vibe from him, and I love how he handled Blanche.
What I liked best was that, after they hanged the man who had tried to rape Wilhelmina, Hunter asked Warwick, "Will she be worth it?" and Warwick answered, "Was Hannah?"
I just started Sheridan's story (Book 3), and I will give you my rundown when I have finished it.  I will say that, since I have told you the different characters remind me of others, that it's not a bad thing at all.  For me, it makes me want to go back and re-read those prior stories.
~ Susan
---
"Holt has done it again! The Male MC is once again a cad, but something about the women he meets in the garden keeps drawing him back to her.
He is drawn to her frankness & the chemistry between them is undeniable. There are wedlock babies, secrets, doxies and much more to entice you once again into the world of the The Stone men.
If you are fan of historical romances like the Bridgerton series, then this book will make you fall in love with the genre even more! I can't wait to read the final book in this series, Cad's Choice. " ~ Booking With Janelle
I finished Warwick and Wilhelmina's story last night and I liked it.  First thing is that Wilhelmina reminds me of Libby Carstairs (from your Lost Girls trilogy) in her personality and the way she talks.  It seems that the Stone brothers have all chosen women that are vastly different from what they thought they wanted.

Even though Warwick's father, Neville, pushes his sons in one direction, when he realizes how much they love the woman that is in another direction, he helps them to win her.  I think he liked Wilhelmina because she would not meekly take his dictates, but would tell him where to stick them.  I got a 'Lord Trent' vibe from him, and I love how he handled Blanche.

What I liked best was that, after they hanged the man who had tried to rape Wilhelmina, Hunter asked Warwick, "Will she be worth it?" and Warwick answered, "Was Hannah?"

I just started Sheridan's story (Book 3), and I will give you my rundown when I have finished it.  I will say that, since I have told you the different characters remind me of others, that it's not a bad thing at all.  For me, it makes me want to go back and re-read those prior stories.

~ Susan

---

"Holt has done it again! The Male MC is once again a cad, but something about the women he meets in the garden keeps drawing him back to her.

He is drawn to her frankness & the chemistry between them is undeniable. There are wedlock babies, secrets, doxies and much more to entice you once again into the world of the The Stone men.

If you are fan of historical romances like the Bridgerton series, then this book will make you fall in love with the genre even more! I can't wait to read the final book in this series, Cad's Choice. " ~ Booking With Janelle