Pure Passion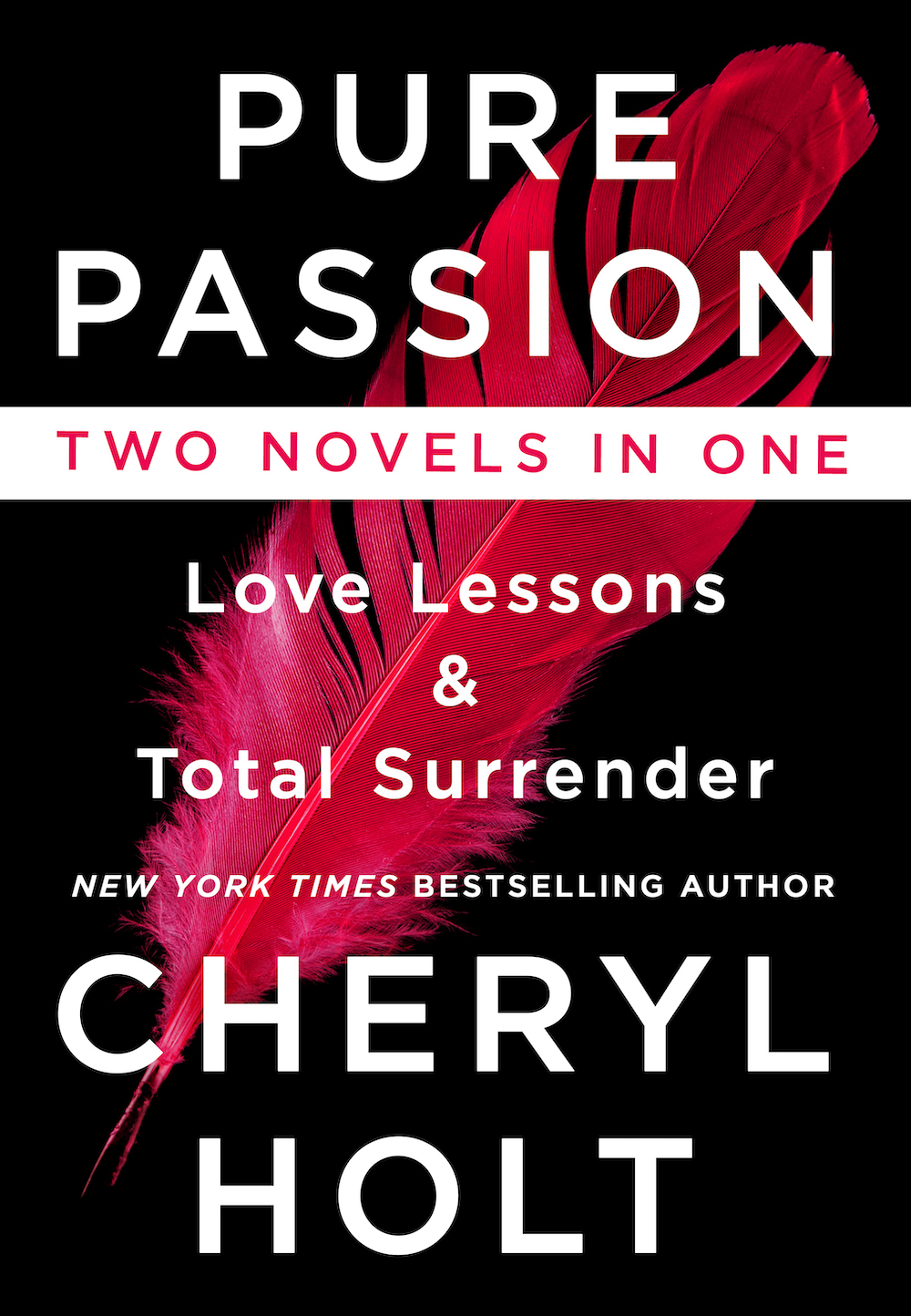 Cheryl and her prior publisher, St. Martins Press, are celebrating the 20th anniversary of her iconic novel, LOVE LESSONS. It will be bundled together with the companion novel, TOTAL SURRENDER, and released under the new title of, PURE PASSION.
Many of Cheryl's fans pick LOVE LESSONS as their favorite book of hers out of all the ones she's written. It's the novel that changed her life and changed her career and made her a household name in the romance genre. The sequel, TOTAL SURRENDER, was picked by Romantic Times Magazine as the best "British set" novel of the year and the best erotic novel of the year.
The two books will appear in their original form and will be released together as a single e-book that will be sold under the single title of PURE PASSION. (Sorry, but there is no re-release of a print version.) PURE PASSION will be available for the reduced price of $4.99 so it's a great time to add both books to your e-library.
Fall in love with Cheryl all over again! PURE PASSION—coming in September!
Pure Passion is a collection of two sensational regency romance novels from The Queen of Romance, bestselling author Cheryl Holt.
In Love Lessons, Abigail Weston is a resolute spinster at twenty-five, but is nonetheless determined to see her cherished younger sister wed to a man of Quality. But Abigail's lack of experience with the opposite sex means that she cannot allay her sister's fears about the marriage bed—unless she takes bold steps to learn what the intimacy between a man and woman entails. Yet the one man in London qualified to teach her awakens temptation Abigail never anticipated.
James Stevens is wealthy, dissolute, and wholeheartedly bored by London society. But Abigail's request for a verbal explanation of the pleasures of the flesh is mildly surprising, and he experiences a powerful reaction to her innocence and beauty. A sexual dalliance between them may bring untold carnal bliss, but anything more would ruin Abigail forever. For the first time in his life, James suspects that mere physical intimacy pales in the face of true love…
In Total Surrender, Lady Sarah Compton has traveled to a country house gala for one last moment of grace and beauty after the last of her family possessions have been gambled away by her brother. But she is unaware that the occasion is actually a notorious trysting event, where members of the aristocracy can indulge in their every sensual fantasy and erotic whim. Nor does she realize that the striking man who has stolen into her bedroom is none other than Michael Stevens—a rake and the bastard son of an earl who gives and takes his pleasures boldly.
Michael Stevens relishes his reputation as London's most notorious seducer. But he has no idea what to make of the auburn-haired beauty he's nearly mistaken for a new conquest. When the lady refuses to heed Michael's warning to leave the house for her own protection, a powerful attraction grows, and soon, he longs to tutor the very proper Lady Sarah Compton in the art of passion.