Seducing the Groom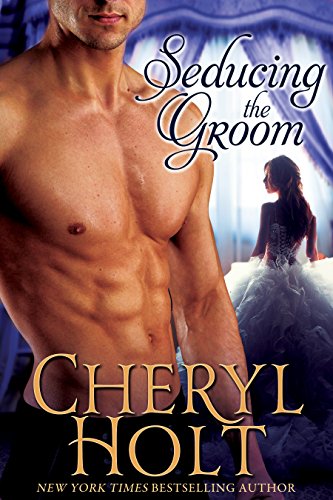 Cheryl Holt celebrates her years as "The Queen of Erotic Romance" with this sexy, yummy, and fun tale of a bride's seductive antics on her wedding night…
Stephen St. John, Viscount Banbury, is in a bind. His father has cut off his allowance, so he's had to rein in his decadent habits and split with his beautiful, spoiled mistress whom he can no longer afford. When an American heiress comes to London and dangles her fortune in Stephen's direction, he sees it as the answer to his prayers. He'll wed the pretty, delectable heiress, but he won't let her interfere with his decadent lifestyle. He's a confirmed bachelor and determined to have a marriage of convenience.
Ellen Foster has traveled to London for the express purpose of buying a titled husband. She's been husband shopping for months and can't make up her mind. All the available candidates seem tepid and boring. But when she lays eyes on handsome, dashing Stephen St. John, she knows he's the one, and with her large fortune as bait, he's easily snared in her web.
When he suggests a marriage of convenience, she pretends to agree. But she has no intention of living separate lives. She plans to enjoy every delightful, wicked minute that marriage to a rake can provide. With Stephen determined to avoid her, seduction seems the only choice.
Though Stephen doesn't realize it, Ellen always gets her way, and as she turns their bedchamber into a den of erotic pleasure, poor Stephen doesn't stand a chance…