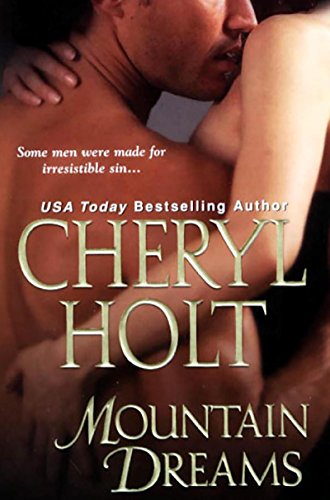 Allison Masters is depressed. All she ever wanted to do with her life was please her father. As the only child of a wealthy hotel magnate, she's spent years learning the business and trying to succeed at his side so that she could one day take over at the helm of the massive international corporation. So desperate was she to win his approval that she even became engaged to the man he thought she should marry.
But, after catching her fiancee in bed with her secretary, her life is in a shambles. She raised such a ruckus over the discovery that her father decided she needed some time to cool down. He's banished her to Jackson Hole, Wyoming, to run the family's exclusive mountain resort for six months.
She hates everything about the famous cowboy community, especially country western singer, Harley "Beau" Beaudine, who has come out of retirement to play nightly shows at their small inn. To Allison's ultimate dismay, he's the most handsome, most sexy man she's ever encountered, but he's also the most rude, egotistical, obnoxious, and overbearing. And a disgusting womanizer to boot — one who hits on every female he sees.
When he makes a pass at Allison — right in front of her new staff — then adds insult to injury by falling asleep during her first employee meeting, Allison wants to kill him, but Beau has other ideas.
He's bored with his life, and he thinks a hot, passionate sexual liaison with Allison is just the quick-fix he needs. What he hadn't counted on, though, was how much he'd grow to like her. Or how much he wouldn't want her to leave when the time comes for her to return to New York.
As a true "single" man in every sense of the word, he's terrified by his feelings for her and constantly wishes he could figure out where she can fit into his life. Can he open his heart enough to make a commitment? Will he realize he loves her before it's too late?
Join Allison as she walks down the rocky road of romance, hoping to end up with everything she's ever wanted. Can she snag the ultimate ladies' man? Will she be able to keep him? Will love ever be enough?