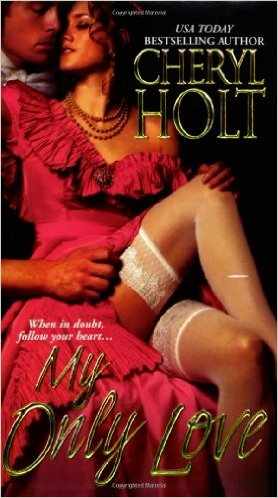 Maggie Brown is growing desperate. With her mother's recent death, she must find herself a new situation, another place to live, employment. She's not sure how to go about obtaining any of those things, and, still reeling from her mother's extended illness, she can't seem to get a steady grip on the solutions to her problems.
Thinking her situation will look better if she can just find some peace and quiet, she travels to the seashore for a short holiday, staying at a seaside inn her mother had always loved. While there, she meets a handsome, wonderful man with whom she enjoys a fanciful, brief romantic fling, losing her heart in the process. But, a few short days later, her new love disappears without so much as a good-bye. She returns to London, heartbroken but determined to persevere.
Her mysterious beau turns out to be Adam St. Clair, the Marquis of Belmont. He is besieged with the weight of family responsibilities. He must marry, and the pressure from all sides is enormous. Wanting to escape, if only for a few days, he takes a short holiday into the country, pretending to be a gentleman's assistant. At the seaside, he meets and falls in love with Maggie, a commoner he can never hope to marry and to whom he can offer no future. He returns to London as well, more depressed than ever about his coming search for a wife.
Maggie's situation worsens, and, in order to keep from being thrown out into the streets, she's reduced to selling herself in order to become a rich man's mistress. Through the worst sort of chance, her beloved Adam enters the bidding. Much to her surprise and dismay, he is the one who ends up winning her for his intimate companion.
Adam has never wanted a mistress, and, now that he has one, he's not sure what to do with her. But he simply couldn't let any other man possess her. Still, he realizes the unfairness of the situation — to Maggie and his future wife. He can see no good ending to the impossible predicament.
After a rocky start, Adam grows to love Maggie — more with each passing day. As a man steeped in family tradition, he wants to let her go, but he can't. He doesn't see how he can live the remainder of his life without her by his side.
Will Adam be able to throw off the responsibility which shackles him in order to follow his heart? Will he have the courage to keep Maggie for his own?
Join Maggie as she attempts to bridge the social barriers that separate them. Will she be able to ensure that her only love becomes hers forever?
Finalist
Long Historical Category, 2001 Aspen Gold Contest
Nomination
Romantic Times Magazine, "Best Book of 2000"



Nominated Best Historical Romance of 2000
"…carefully woven and crafted, rich in every detail, and reminiscent of the genres masters." — Romantic Times
"…a fresh new voice in historical romance that is truly delightful. Bravo!" — Affaire de Coeur
Finalist

Long Historical Category, 2001 Aspen Gold Contest

Nomination

Romantic Times Magazine, "Best Book of 2000"


Nominated Best Historical Romance of 2000

"…carefully woven and crafted, rich in every detail, and reminiscent of the genres masters." — Romantic Times

"…a fresh new voice in historical romance that is truly delightful. Bravo!" — Affaire de Coeur