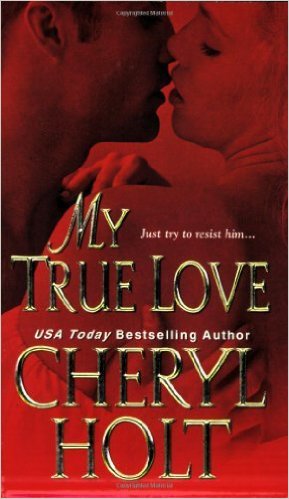 Lucas Pendleton is an American on foreign soil, looking for revenge. While his beloved sister, Caroline, was visiting in England, she was seduced by the wealthy and infamous Duke of Roswell. She returned home and died in childbirth, leaving Lucas to raise her son.
Several years passed before Lucas happened upon a letter Caroline had penned–but never mailed–to the Duke. Upon learning the identity of the blackguard who ruined her, he sails to London, bent on forcing the Duke to pay.
As Lucas expected, the Duke refuses to claim the boy or to make monetary reparations–and Lucas knows he will need to utilize more nefarious means to bring the Duke to heel. By chance, he stumbles upon the Duke's beautiful daughter, Penelope, and he instantly resolves to find a method of kidnapping her, then using her abduction to blackmail the Duke into an agreement.
Once the belle of society, with the greatest of marital prospects, Penelope is now a twenty-year old spinster, suffering through her third engagement. She was jilted–practically at the altar–by her first fiancee when he chose to marry another. Her second fiancee died in an accident. After his death, rumors circulated that she was jinxed, so despite her comeliness and sizable dowry, no one would consent to wed her. Her father has finally convinced a lecherous, sixty-three year old Earl to become her husband.
With her third wedding fast-approaching, she's wishing she could find some means of escaping her horrid future. Thoroughly smitten by handsome, dashing Lucas, she's never met anyone like him before, and she eagerly agrees to a series of clandestine midnight assignations.
Lucas initially thinks he will cold-heartedly use her, but despite his intentions, he can't help developing a tendre for her. Though he knows he should turn away from his scheme, his drive for retribution is too strong. He decides to abscond with her as quickly and quietly as possible, so he uses his extensive masculine charms to woo her and convince her that they should elope, although he never plans to marry her.
Penelope is more than happy to agree. She sees Lucas as the answer to her prayers, and she heartily welcomes the opportunity for excitement and adventure he will bring into her life.
They run off together, and Lucas stashes her at a house in the country, hoping to keep her isolated for a few days, then return her to her father. But nothing goes as he plans.
Lucas finds himself falling in love with the fiery beauty, and when Penelope continues asking questions as to when the wedding will be held, he can't deny her request. He stages a false ceremony, hoping the move will quell her nuptial inquiries. Instead, she's burning for her wedding night, and Lucas's home-life turns into a carnal hell as he attempts, at every turn, to avoid her wily, feminine seductions.
Lucas notifies the Duke that she's been kidnapped, but to Lucas's dismay, the Duke refuses to pay to have her returned! Lucas realizes he can 't ever send her home to such an uncaring man, but he can't keep her without marrying her. But she thinks they're already married! He can't tell her the truth, because she'll never forgive him for all his deceptions. His life becomes a nightmare.
Penelope and her father, the Duke, first appeared in my novel, MY ONLY LOVE. Here, she's all grown up, three years older, a mature, sexy, intelligent woman who knows exactly what she wants: she wants Lucas Pendleton, and she has her heart set on winning him and keeping him.
But will she?
Join Penelope and Lucas as they struggle to learn if two completely different people, from two different worlds, can find true love despite the odds